Completion of the Fishery Equipment and Machinery Project in St.Kitts and Nevis
The 'Improvement of Fishery Equipment and Machinery in St.Kitts and Nevis' handing over ceremony was held on November 10th 2016, from 9:30 – 10:30, at the Old Road Fisheries Complex. Fishers from the Old Road community as well as members from the St.Kitts and Nevis FAD Fisher Association were present to witness this event. Mr. Marc Williams, Director of the Department of Marine Resources, presented a short overview of the project.
The Honorable Minister Eugene Hamilton, Minister of Marine Resources et al., made remarks thanking the Government of Japan for the contribution to this sector.
Minister Hamilton commented "Partnership between JICA and the Government and People of this twin island Federation always result in forward movement in the realm of sustainability and the continuity of the fishing industry. "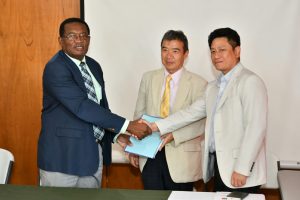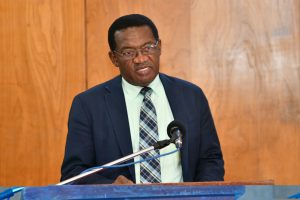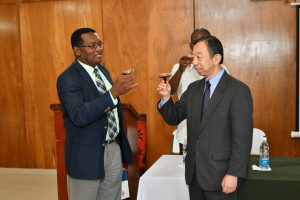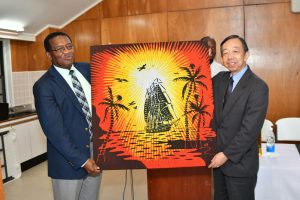 This project has provided the Basseterre and Old Road Fisheries Complexes with an upgrade in refrigeration equipment which would increase the standard of operation as well as materials for the installation of two submerged-type Fish Aggregating Devices (FADs).  The multipurpose boat so aptly named "FV Transformation" which incorporate new technologies and will be able to assist in conducting research. The insulated truck will facilitate the mobilization of ice and fish/fishery products to and from rural areas. Training was also conducted on the appropriate operation and maintenance of all of these elements.
The Japanese delegation consisted of Chief Consultant of OAFIC Mr. Hiroshi FUKAO, Counselor of Japan to Saint Christopher and Nevis Mr. Masatoshi SATO, Resident Representative of JICA/JOCV Saint Lucia Office Mr. Tetsuhiro IKE, and NBK Corporation Director / General Manager Mr. Masakazu DAZAI who signed the handing over documents with Honorable Minister Hamilton.
This ceremony also included presentations on submerged FADs installation and a project site visit.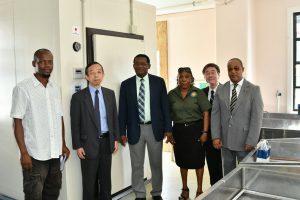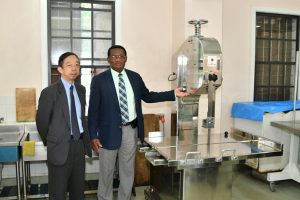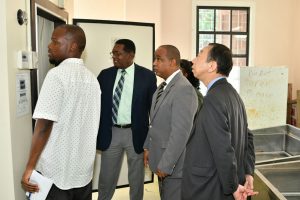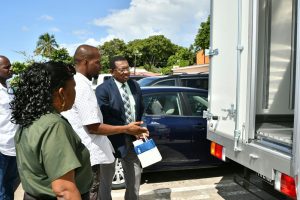 https://dmrskn.com/wp-content/uploads/2016/11/IMG-20161110-WA0006.jpg
1066
1599
newsadmin
https://dmrskn.com/wp-content/uploads/2015/12/Logo-Jpg.jpg
newsadmin
2016-11-10 14:01:58
2016-11-10 14:01:58
Completion of the Fishery Equipment and Machinery Project in St.Kitts and Nevis