The November-December copy of the Zing Magazine – the in flight magazine for LIAT The Caribbean Airline is featuring Tricia Greaux, Marine Management Area and Habitat Monitoring Officer at the Department of Marine Resources.
See sneak peeks of the article below;
What is the most rewarding element of your job?
The ability to share my passion for the marine environment with others daily and to be able to serve as the officer with responsibility for MMAs when St.Kitts and Nevis declared the first MMA, the SKN MMA in August 2016.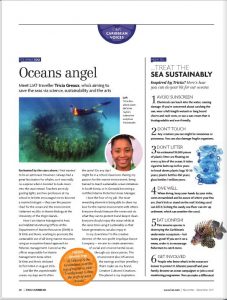 What do you do on a typical day – if there is such a thing?
Just like the ocean with its unpredictability, my day is often the same. One day I might be in a high school classroom in St Kitts sharing my passion for the marine environment, the next in Korea being trained as a Sustainable Ocean Initiatives Trainer, or in Grenada becoming a certified Marine Protected Areas Manager. I absolutely love the flow of my job.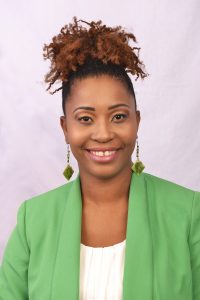 What do you like to do in your downtime?
As the Creative Director of the Anjolique Dance Company, our dance pieces create awareness of social and environmental issues (www.anjoliquedance.com). The environment inspires the earrings and hair jewelry that I create, Creative Cultured Creations.  I serve at the Antioch Baptist Church and within my community through the Reach for Recovery SKB Breast Cancer Support Group.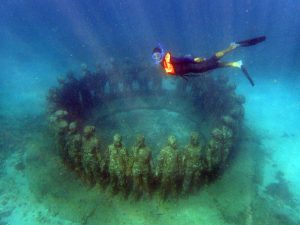 What is your current job title and what exactly does the Department of Marine Resources do?
I am the Marine Management Area (MMA) and Habitat Monitoring Officer at the Department of Marine Resources (DMR) in St. Kitts and Nevis (SKN). The DMR's vision is "To promote the sustainable use of all living marine resources in all waters of national jurisdiction and areas beyond national jurisdiction of St. Kitts and Nevis." Using the ecosystem based approach to fisheries management of which you can read more on www.dmrskn.com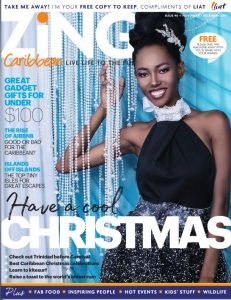 ZiNG Caribbean seeks to capture the energy of the Caribbean in a fun, colourful and interesting magazine for the customers of LIAT and people around the world who share our love for this vibrant, beautiful and friendly region. Click this link below to view the ZING EMAG (electronic magazine). http://ta-emags.com/V1/Zing/Z40/
https://dmrskn.com/wp-content/uploads/2017/11/LIAT-ZING-3C.jpg
715
542
newsadmin
https://dmrskn.com/wp-content/uploads/2015/12/Logo-Jpg.jpg
newsadmin
2017-11-27 19:45:11
2017-11-27 19:45:11
Zing dives in with DMR