Themed, Good for Us, Better for All, the 6-8 September St. Kitts Climate Smart Sustainable Tourism Forum is being held in observance of International Year of Sustainable Tourism for Development and will bring together local, regional, and international representatives from public and private sector tourism entities, as well as development agencies that offer programming in sustainable tourism, for three days of interactive engagements. Major elements will highlight sustainable tourism in St. Kitts while including local and regional best practice sharing, hands-on workshops, experiential study tours, and strategic consultations.
Officers of  the Department of Marine Resources will be making presentations about the impacts of climate change on the marine environment and ways in which St.Kitts can improve our resiliency and maximize opportunities.
At its core, Climate Smart Sustainable Tourism Forum is an initiative that aims to strengthen holistic destination management approaches in the Caribbean, and will discuss topics like:
TOURISM RESILIENCY THROUGH CLIMATE CHANGE ADAPTATION & MITIGATION 
CLIMATE CHANGE AS AN OPPORTUNITY 
INNOVATIVE MODELS & BEST PRACTICES IN SUSTAINABLE TOURISM 
RISK MANAGEMENT FOR SUSTAINABLE TOURISM 
Organising partners include the St. Kitts Ministry of Tourism, the St. Kitts Sustainable Destination Council, the CTO, Heart of St. Kitts Foundation and Sustainable Travel International.
The Climate Smart Sustainable Tourism Forum is open to international participants, but local representatives are highly encouraged to register.  Local registrations will receive the same great benefits as international, including engaging presentations, networking opportunities, delicious local meals, local case studies and site visits and hands-on workshops, with a savings of $650 on registration fees.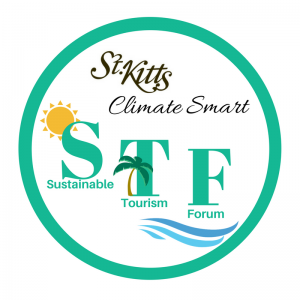 This is a can't miss opportunity.  Register today! Come by the Ministry of Tourism, Port Zante. For more information about this vital initiative visit www.caribbeanstc.com/ or contact Diannille Taylor-Williams, diannille.taylor@stkittstourism.kn or 869-467-1390.
https://dmrskn.com/wp-content/uploads/2017/08/Save-the-Date-STF.png
200
600
newsadmin
https://dmrskn.com/wp-content/uploads/2015/12/Logo-Jpg.jpg
newsadmin
2017-08-09 13:10:03
2017-08-09 13:10:03
St. Kitts will host Climate Smart Sustainable Tourism Forum