The Department of Environment (DoE) and the Department of Marine Resources (DMR) in collaboration with United Nations Development Programme (UNDP) Global Environment Facility (GEF) Conserving Biodiversity Project will be conducting a marine ecological assessment.  This will take place within the St. Kitts and Nevis Marine Management Area (SKN MMA) at the conservation zones in Keys, Sandy Point and the Narrows from 13th to 24th June and 1st to 18th August 2018.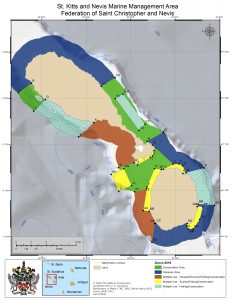 The overall task is to conduct a biodiversity and ecological assessment to expand on the existing baseline data that would be used to further support current and future coastal and marine resource management decision-making in and around St. Kitts and Nevis Marine Management Area (SKN MMA).  Knowledge sharing is key; therefore local expert knowledge will be integrated into this experience as Marine and Beach Conservation Officers (DMR), staff from St. Kitts Physical Planning and Department of Fisheries Nevis  will be working  along with the team of ecological inventory experts from ENVISION MAPPING.
The data collected will aid greatly in strengthening the management of the SKN MMA. There are other positive spinoffs for example with increased awareness leading to behavioral change then locals can assist in reducing habitat destruction in areas of influence for the conservation zones.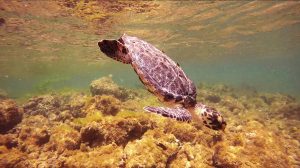 The DoE and DMR seeks the continued cooperation of persons living in these areas and the public in general. Remember when it involves #SKNMarineResources to #Use #Protect #Conserve to support #SKNbiodiversity!
For more information kindly contact; Claudia Drew, Project Coordinator, Department of Environment, 869-466-8535 .
https://dmrskn.com/wp-content/uploads/2018/02/gov_skn_mma_2016-e1528392092948.jpg
1303
2202
newsadmin
https://dmrskn.com/wp-content/uploads/2015/12/Logo-Jpg.jpg
newsadmin
2018-06-07 13:25:08
2018-06-07 13:25:08
SKN CONDUCTS MARINE ECOLOGICAL ASSESSMENT