The inception workshop for the St. Kitts and Nevis Marine Management Area Management Plan will take place on Monday 11th February 2019 from 9:15 am – 3:00 pm at the Ocean Terrace Inn Conference Room. In efforts to increase stakeholder participation, two week consultations will take place within the following traditional fishing communities: Dieppe Bay 12th, Sandy Point 13th, Old Road 14th , Basseterre 18th, Charlestown 19th, New Castle 20th and Indian Castle 21st from 5:00pm to 7:00pm. The consultant that was contracted to carrying out this management plan is the Caribbean Environment Education Trust with Daven Joseph as lead consultant.
The St. Kitts and Nevis Marine Management Area (SKN MMA) was declared in August 2016. This MMA extends two nautical miles outwards from the marine baseline around the Federation, including Monkey Shoals. Within the SKN MMA, there are five use zones consisting of the Transport Zone, Fishing Priority Zone, Recreation Zone, Conservation Zone and the Mixed Use Zone for both Fishing and Conservation purposes (see attached map).
The rich and diverse ecology within the waters of St. Kitts and Nevis requires proper management as they support livelihood development for users such as fisherfolk, dive operators and the community at large. Inter and intra island travel is critical for our twin island state; notably, is the ocean's contribution to our tourism sector. The sustainable use of marine resources which provides food security within the Federation are of critical importance. Therefore, ensuring proper marine management and use should be the focus of all stakeholders.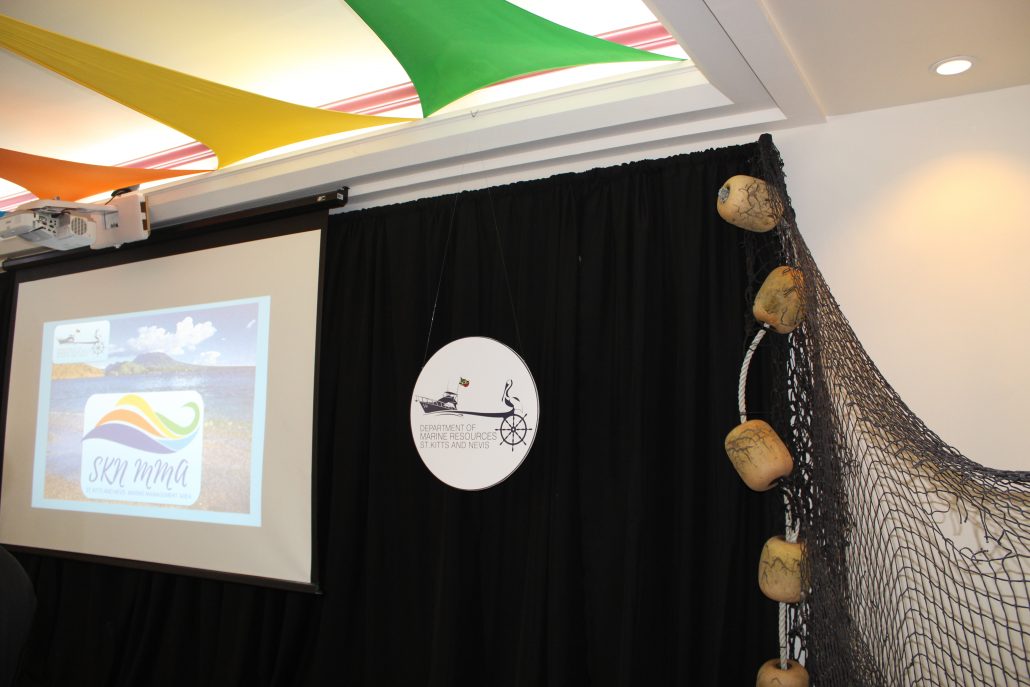 https://dmrskn.com/wp-content/uploads/2019/03/IMG_1979.jpg
3456
5184
newsadmin
https://dmrskn.com/wp-content/uploads/2015/12/Logo-Jpg.jpg
newsadmin
2019-03-20 11:31:06
2019-03-20 11:31:09
Inception workshop for the St. Kitts and Nevis Marine Management Area Management Plan